You as an organization are confronted with individual challenges in a globally oriented world. In order for your employees to keep their families as a supportive resource during longer work periods abroad, possible changes and obstacles in the family dynamics should be anticipated. With our courses we prepare the family for these changes. In this way we can protect families from additional burdens and secure their productivity for their planned assignment. We collect and combine results from current psychological research and use practical examples based on our therapeutic experience to develop training courses in agreement with you and tailored to your specific needs.
We work as a team. You determine the extent of interactive exercises and the amount of information conveyed through presentations.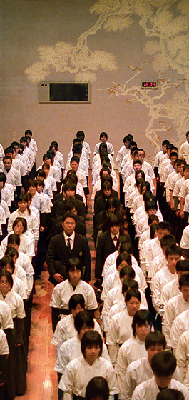 We offer a short introduction on the subject. Seminars are offered to deepen the understanding of specific topics (e.g. the challenges and risks for children exposed to repeated changes of residence) or to inform you about family-related questions posed by expatriates. In workshops we combine psychological knowledge with our own practical experience and training elements. We also offer courses for the whole family. You can additionally arrange individual coaching sessions for your employees to cater to their specific needs and individual questions.
For further questions and information on prices please contact us. We look forward to speaking with you personally!